About Unity Wellness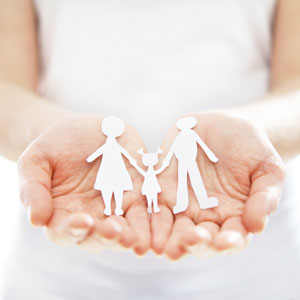 Our Vision
Dr. Stephanie Imeson helps the Southwest Edmonton community through comprehensive whole body, whole family, whole life care. We strive to provide solutions for all aspects of a patient's health and wellness.
Encouraging Healthy Families
"I have a whole team of people who work together to take care of our patients' bodies and families" says Dr. Stephanie. We care for every family member by offering a variety of services and techniques to meet your individual needs. We also offer extended evening and weekend hours so you get the care you deserve, when you need it most.
MEET THE TEAM

Dr. Stephanie's Approach to Chiropractic
Traditional chiropractic care with Dr. Stephanie is about looking at your how your body moves. When there is a dysfunction in a joint or muscle, it can affected adjacent segments, leading to cascade effects felt throughout the body. The Unity Chiropractors will find out where the dysfunction is, fix it, and give you the tools to prevent them from recurring. Not every appointment has to result in a "crack" or adjustment. Sometimes the best treatment is focusing on the soft tissues, dealing with the stressors causing tensions, or prescribing at home exercises.
Supporting the Community
Dr. Stephanie is delighted that Unity Wellness has become a thriving health care center. With her team by her side, the entire group is excited to work together to take care of their cherished patient family. Dr. Stephanie and the massage therapists of Unity Wellness are the team chiropractors and massage therapists for the Edmonton Eskimos Cheer Team. If you're ready to see how we can help, contact us today!


About Unity Wellness | (780) 450-0555