New Patients at Unity Wellness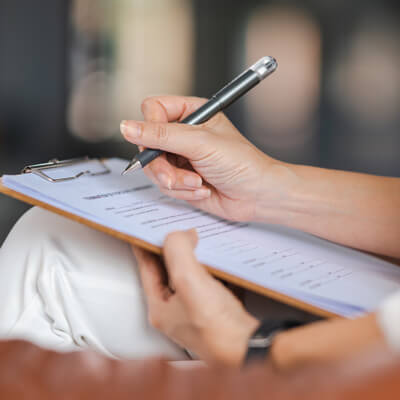 An experience at Unity Wellness is like no other. We've designed our office to offer a calming and healing environment that allows you to focus on you and your health; we hope it feels like home when you enter. Our friendly staff will welcome you by name and our thorough care and services are customized to your needs.
Online Forms
Please print and complete a Confidential Intake Form, as well as the form for any other scheduled services and bring them to your first session.
Your First Visit
When you arrive, our welcoming staff will be there to assist you with your paperwork. You will be asked to fill out a Confidential Health Intake Form for you or your child. Save time by printing out and completing your paperwork before you come in by visiting our New Patient Corner.
Your first visit includes:
Thorough discussion of your health history
Complete physical exam, including orthopedic and neurological testing
If necessary, imaging may be requested
In most cases, you will have a treatment on this visit. Please be prepared to spend up to one hour with us on this visit.
Your Second Visit
We call this your "Report of Findings". The Doctor will discuss his or her findings from your first appointment and review any test results, like x-rays. You will receive further information including your results and things to do at home, like exercises.
We'll answer the most commonly asked questions:
What is the problem?
Can you help me?
How long will it take?
How much will it cost?
Once we've answered your questions, you'll have all the information you need to follow a path of good health with our supportive team.
Regular Visits
We'll take the time to answer any questions that may arise and educate you throughout your time with us! In general, most appointments will last around 15 minutes.
Collecting Your Health Information
When you receive a health service of any kind from this clinic, we collect individually identifying health information from you and share this within the clinic and with other providers that need the information to provide you with health services.
The individual identifying information that you provide is collected, used, and disclosed in accordance to the provisions of the Health Information Act (HIA), and is primarily used to provide diagnostic, treatment, and care serves to you (HIA section 27(1)(a)). The privacy provisions of the legislations require that we protect your health information from unauthorized access, use, disclosure, or destruction
A copy of our complete Personal Information Protection Policy is available on request.
Any concerns about the protection or access of your personal information should be directed to:
Dr. Stephanie Imeson
Owner and Privacy Officer for Unity Wellness
Address: 1935 105 St NW, Edmonton, AB, T6J 5V9
Phone: 780-450-0555

New Patients at Unity Wellness | (780) 450-0555