Meet Dr. Elyse Soleas
Clinical Practice Area: Integrative Acupuncture; General Musculoskeletal Complaints
Areas of Interest: Acupuncture, Overall health and wellness, Rehabilitation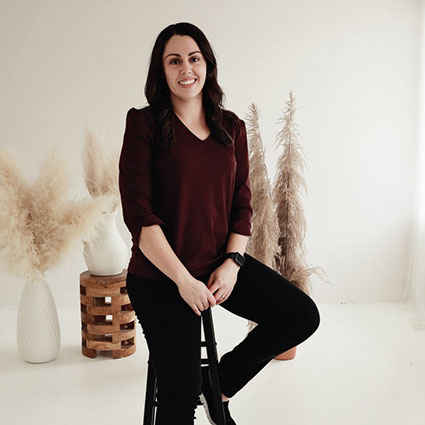 A Fresh Take
Dr. Elyse Soleas recently moved to Edmonton with her husband and son. Prior to the move, she lived in Toronto where she obtained her Doctor of Chiropractic from the Canadian Memorial Chiropractic College and has been in practice for 5 years.
She became inspired to become a chiropractor from her love of sports and passion for helping others. She enjoys living an active ad balanced lifestyle, which now involves going on hikes in beautiful Alberta with her family.
She utilizes a variety of therapeutic techniques including manipulation/mobilization, soft tissue therapy, medical acupuncture, and exercise. Her objective is to help patients with their optimal functioning and achieve their full potential for work, play and activities of daily living.
EXPLORE OUR SERVICES

Dr. Elyse is accepting new patients!

Dr. Elyse Soleas | (780) 450-0555