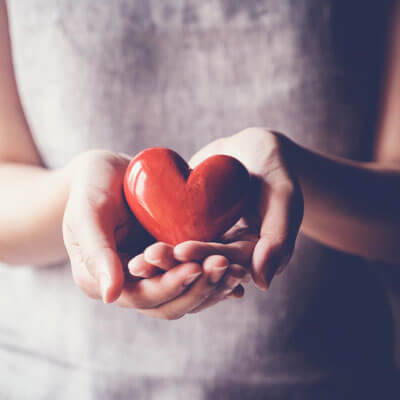 Unity Wellness Reviews
What Our Southwest Edmonton Patients Say
At Unity Wellness we love when patients share with us their feedback and comments after chiropractic care. Please read our patient testimonials below to see what other people have achieved through their tailored treatment plans with us.
Share your stories too! Click here to send us your feedback so that we can help to spread the word about the benefits of natural Unity Wellness care.
For more information, or to schedule an appointment contact us today.

Dr Dana is Amazing!
Dr Dana is amazing! She addressed my whole body not just targeted spots. I love that she believes in treating the entire area not just the joints! (I slept 7 hours straight last night, the first time in just about 2 years!) Dr Dana is very friendly and explains everything, I also love how friendly the front staff is!
Angela G.
Confident in Doctor
Dr. Dana is extremely professional, personable and knowledgeable. Absolutely the best chiropractic experience I have ever had and would not hesitate to send anyone to see her. I'm confident I am in excellent hands!
Raelynn M.
Very Satisfied
It was my first ever visit to any chiropractor and honestly, I had some concerns. However, my whole experience from stepping in and exiting after my treatment at the wellness center was a good one. Shawn at reception was friendly, and helped me filled out the forms. Dr. Dana (the chiropractor) listened to my issues, and addressed them professionally. She also educated me about the different muscle groups and how they work together to make us function properly. The treatment was good and I felt better. Overall, very satisfied and would recommend this place.
Kashif A.
I'm Really Happy
I'm so pleased that I decided to seek out some help with my functioning and I'm really happy with my first visit! Looking forward to including chiropractic care in managing my wellness! Thank you!
Jeniffer H.
Absolutely Wonderful and Super Informative
I had heard so many horror stories about chiropractors and I was extremely worried and nervous about going to see one for my scoliosis, but Dr. Stephanie was absolutely wonderful and super informative and made me feel comfortable and welcome and relaxed. When it came to doing something I wasn't comfortable with she immediately stopped and we moved on to something else. Dr. Stephanie is absolutely wonderful and I truly look forward to my next appointment!
Kimberly P.
My First Experience Was Very Pleasant
The staff are extremely understanding and great at listening. For chiropractic care I felt enlightened by how she explained the practice and told me exactly why she did each movement. Amazing people and my first experience was very pleasant.
Julia R.
A Very Enjoyable Experience
Looking forward to coming back! A very enjoyable experience. I was seen on time, Dr Stephanie was friendly and efficient. I'm 21 weeks pregnant and I feel very well taken care of. Thank you!
Leah K.
Great First Experience
What a great first experience at a chiropractor. Dr.Imeson was approachable, knowledgeable, and fun! I am looking forward to my chiropractic journey with her and even more looking forward to be alleviated from my consistent shoulder and lower back pain.
Janice L.
Awesome Clinic
This is an awesome clinic!! Dr. Stephanie is amazing and so detailed. I am planning on making this my permanent chiropractic clinic. So happy I have found you guys on the Student Care Network list!
Kendra K.
Competent & Compassionate
Dr. Steph is so competent and compassionate. She addressed my lower back and pelvic pain throughout my pregnancy and I've never felt better. She fitted me for orthotics and thanks to her, I can run again without swelling or pain. I would highly recommend her to anyone and everyone looking to improve their physical health and well-being!
Tori H.
I Am Hopeful
Stephanie, thank you sooooo much. I do have some relief that I did not have before! That is just after one visit. I am hopeful and I am looking forward to being back to normal (or as close to as possible) if that is possible! It's all relative. LOL Looking forward to our time together.
Claire A.
Kind, Friendly & Very Helpful
Dr Imeson was kind, friendly and very helpful. She listened to everything I had to say, explained everything in terms I could understand and went in to great detail for every adjustment she made so I would understand the "whys and how's". Shawn in the front end was extremely pleasant and welcoming. I highly recommend Unity Wellness.
-Tracy
Highly Recommend
Dr. Stephanie was incredible. I have never felt more comfortable and confident in a chiropractor than I did today. She took the time to explain my body to me and the steps she was taking during my session. Very personable and would highly recommend.
-Serenity
Incredible
Mekelle was incredible. She listened and knows her job well. I look forward to coming back.
-Michelle S.
Amazing First Experience
My first visit was an amazing experience. Dr. Stephanie was very nice and knowledgeable in her field. She fixed my chronic upper and lower back pain. Thanks.
-Rahmawaty K.
Relieved My Pain
Thank you for helping me with my back issues
-Nancy M.
A True Professional
Thank you for everything you're professional and very knowledgeable.
-Angela H.
Fantastic
I feel very comfortable and relaxed when I come in for my appointment and staff is very personable and professional at the same time.
-Mara M.

Unity Wellness Reviews | (780) 450-0555