Meet Dr. Stephanie Imeson
Clinical Practice Area: Prenatal and Postnatal Care; General Musculoskeletal Complaints
Areas of Interest: Women's health including pregnancy and postnatal care, Pediatrics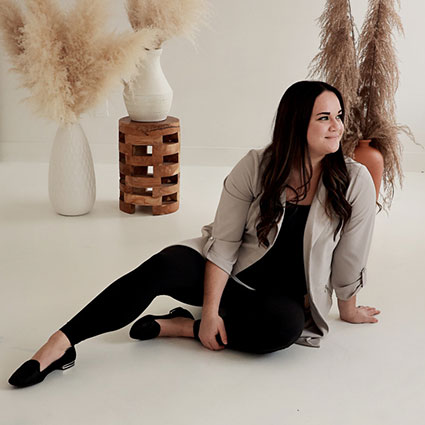 Leading by Example
After high school, I was unsure of what career path I wanted to take. I was always interested in health care and decided that science would be a good place to start. I pursued a degree in Biology and Psychology with a focus in pharmacology at the University of Alberta.
Through the course of my undergraduate degree, a family member spoke of their experiences with a chiropractor and how their health and overall well-being had dramatically improved. Intrigued by their success, I researched and fell in love with the ideologies and techniques of Chiropractic. In 2012, I enrolled in the Canadian Memorial Chiropractic College in Toronto and graduated in 2016.
EXPLORE OUR SERVICES

Love for Mamas and Mamas-to-Be
During my time at CMCC, I developed an interest in pre and postnatal chiropractic care. I am formally trained in Webster Technique, which specializes in management of the pregnancy related pelvic and low back pain.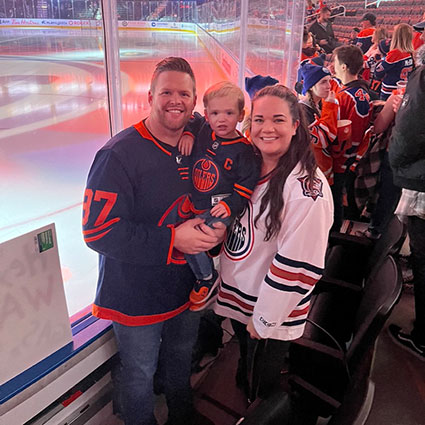 During my own pregnancy, I found relief with Chiropractic, and it helped me be able to work into the final weeks before baby. I feel I can use my own pregnancy and birth journey in conjunction with the latest literature to provide the best care to new and expecting moms.
Outside of the Practice
I live with my husband Jamie, son Jakob, and our dog Dougie in the Edmonton area. Together, we enjoy traveling, watching Jeopardy!, and spending time with our friends and family.

Dr. Stephanie Imeson | (780) 450-0555