Massage Therapy for Southwest Edmonton
Massage therapy involves the manipulation of the soft tissues of the body such as muscles, tendons, ligaments and fascia.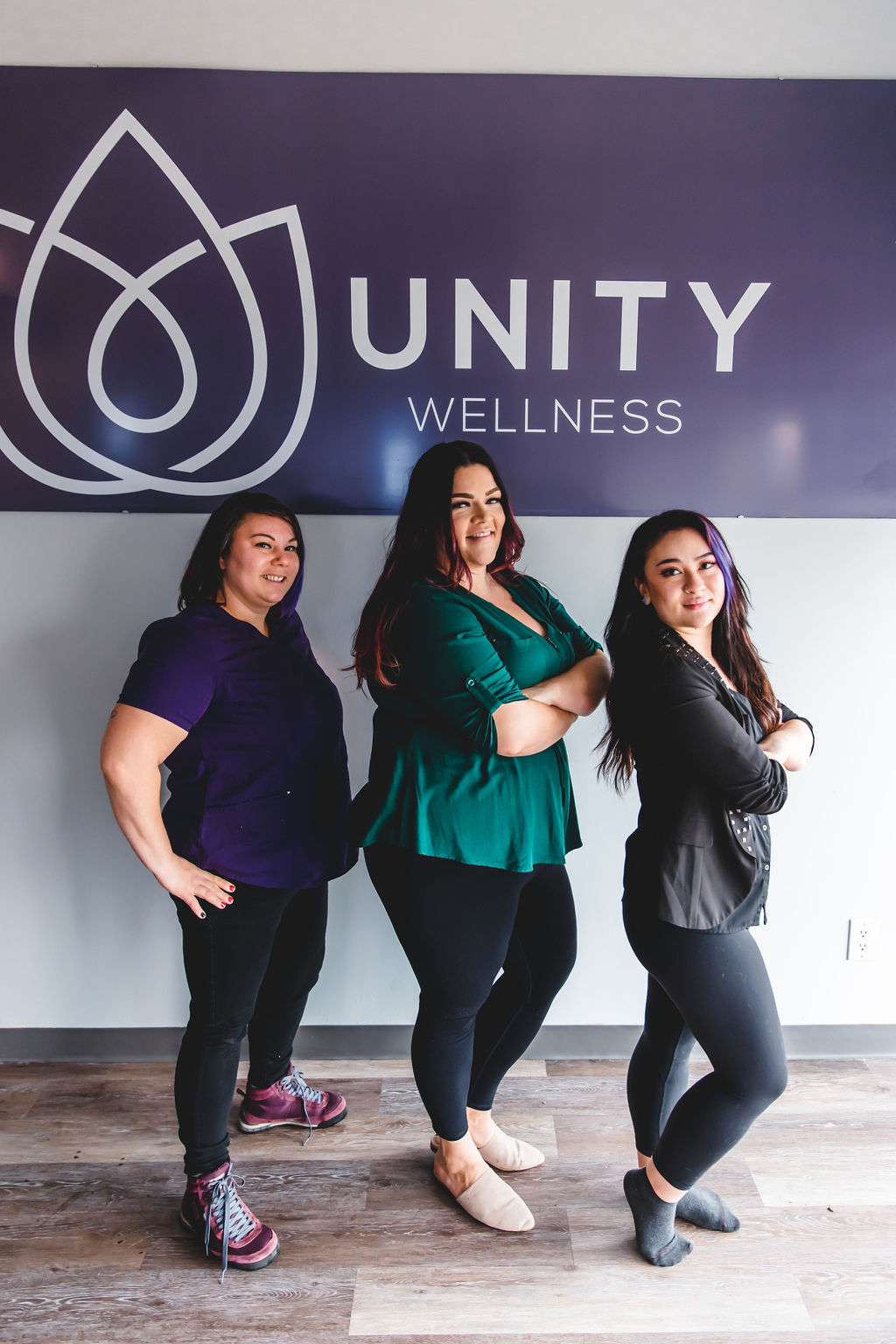 Healing massage can help those experiencing
Acute injury
Carpal Tunnel Syndrome
Limited range of motion
Motor vehicle accident injuries
Strains or sprains
Stress
Tension
Tight muscles
Your muscles will be loosened and flexible, giving you the wide range of motion your body should naturally have.
Types of Massage Available
Our client-focused massage therapy gives you the greatest benefit. Our massage therapists knowledge of massage includes therapeutic deep tissue, relaxation,, CranioSacral, and pre & postnatal. The pressure used is adaptable to your needs and preferences.

Erin Martinez, RMT
Erin Martinez is a graduate of the MacEwan University Massage Therapy and Holistic Health Practitioner Diploma programs. She has been working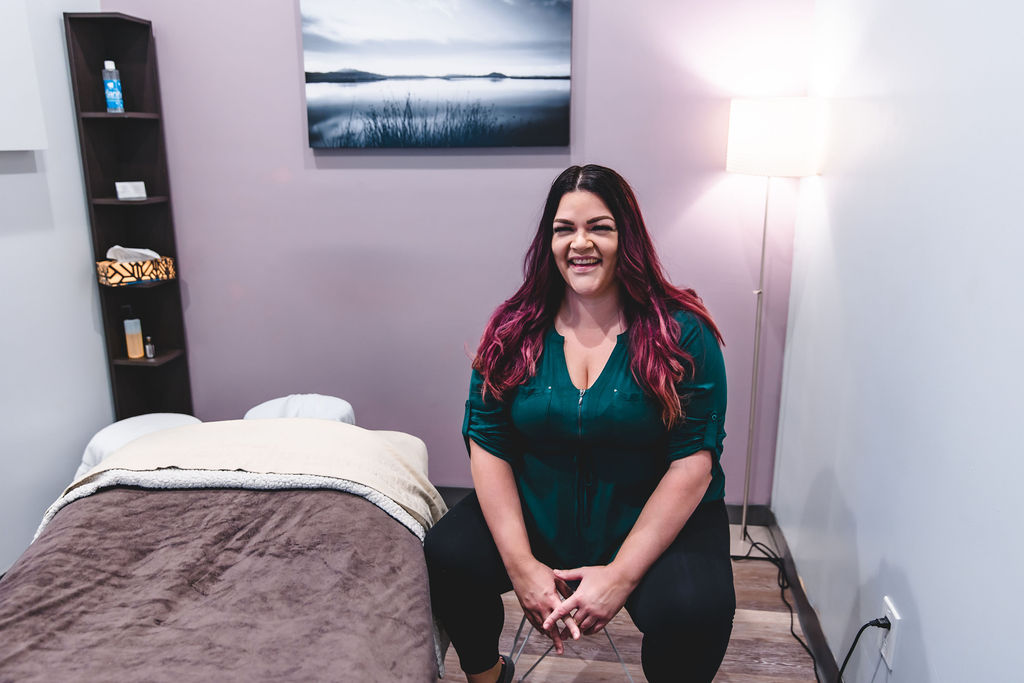 as a Registered Massage Therapist for 15 years and is a member in good standing with the Natural Health Practitioners of Canada.
Some areas of focus that Erin provides are:
Deep Tissue
Therapeutic
Pre/Postnatal
Facial Reflexology
Motor Vehicle Accident
Relaxation
Erin utilizes a variety of techniques, including: acupressure, trigger point therapy, myofascial release, proprioceptive neuromuscular facilitation and passive stretch.

Apsara Spannenburg, RMT
Hello! My name is Apsara Spannenburg I have been offering professional theraputic massage since 2010. Graduating from Makami collage with 3000 hours, my love for Massage Therapy started when I was going through my own pain and discomfort and found relief from professional massage. Through my healing journey, I was inspired by the techniques of massage and decided to enroll in the massage therapy program.
Over the years, I have traveled to Nevada USA, Thailand, Columbia, to learn new styles of Massage Therapy and take multiple workshops. I also have furthered my education in massage learning orthopedic massage right here in our beautiful city! My areas of interest are TMJ (jaw) pain relief, deep tissue massage, orthopedic massage, hot stone massage, Thai massage, lymphatic drainage, and Swedish relaxation. I also have experience treating people who have been involved in motor vehicle accidents.
My passion is to see your body take you to the places that you need to go, without being in pain.
I love to offer Massage Therapy to newborns, toddlers, children , teenagers, adults and seniors. There is no age restriction to receiving a professional massage!
Please book with me today and we can work on your pain management together.

Kasia Armstrong, RMT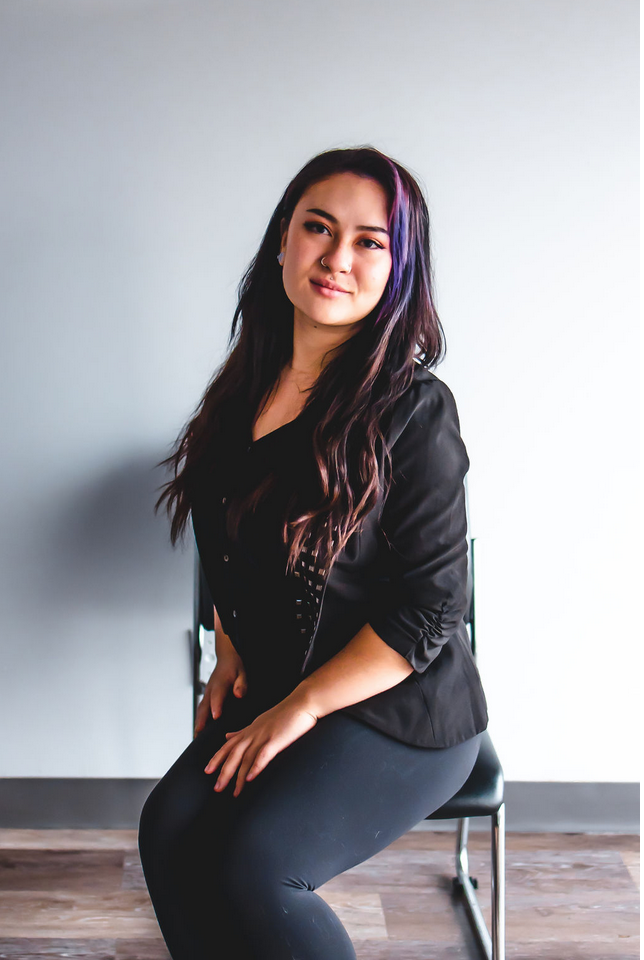 Kasia completed her 2200 hour Massage Therapy program at MacEwan University in 2019. She is equipped with many Swedish, myofascial, and stretching techniques to help her clients ease back into their day-to-day life with less pain and tension.
She is committed and passionate about helping those in pain, or those who just want a little me-time to get away from their hectic life on the job or for a quick getaway from home.
Kasia invites you to your cozy home, away from home here at Unity Wellness. Here she will meet your needs through therapeutic or relaxation sessions. Kasia is very confident in her deep tissue work so she is not afraid to delve elbows deep into a deep tissue massage to meet your body's needs but can also offer a wonderfully relaxing session if you so desire.
She is an enthusiastic, caring individual who eager to help all those you come to see her.
She offers therapeutic and relaxation massages which include:
• Deep tissue
• Myofascial Release
• Swedish
• Youth massage
• Prenatal
• Indian Head massage
---
Unity Wellness | (780) 450-0555